Unleash Prosperity Hotline – Weekend Edition
Issue #221
2/12/2021, 2/13/2021, 2/14/2021
1) Cuomo's Explosive Cover-up First Exposed by CTUP

Regular readers of the Hotline know that we have for many months pointed a finger at Andrew Cuomo for intentionally undercounting nursing home deaths. We have been dogged on this scandal from the start – even as the left was awarding Cuomo an Emmy, a Kennedy Profiles in Courage award. Given the media fawning over Cuomo's press conferences (when he lied and lied), he seemed on track to be awarded a Nobel Peace Prize. Remember?

My what a fall from grace.   

We weren't at all surprised by the bombshell recording of the private call between Secretary to the Governor Melissa DeRosa and state Democratic leaders that have confirmed our allegations.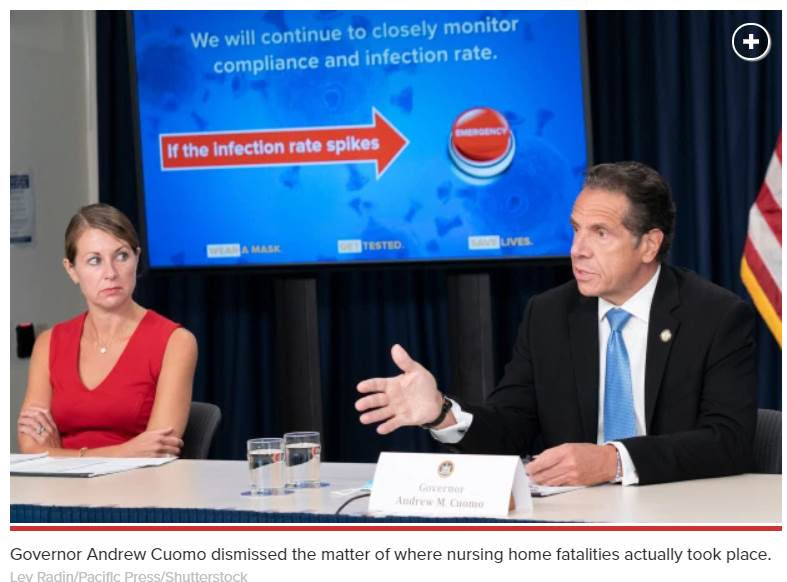 DeRosa said Cuomo stonewalled the request from state legislators for the real number of nursing home deaths because "right around the same time, Trump turns this into a giant political football… He starts tweeting that we killed everyone in nursing homes… He starts going after Murphy, starts going after Newsom, starts going after Gretchen Whitmer."

"And basically, we froze…Then we were in a position where we weren't sure if what we were going to give to the Department of Justice, or what we give to you guys, what we start saying, was going to be used against us while we weren't sure if there was going to be an investigation."

New York Congresswoman Elise Stefanik reacted: "Governor Cuomo, the Secretary to the Governor, and his senior team must be prosecuted immediately – both by the Attorney General of New York State and the U.S. Department of Justice. This bombshell admission of a coverup and the remarks by the Secretary to the Governor indicating intent to obstruct any federal investigation is a stunning and criminal abuse of power."

Don't you love that Cuomo is trying to blame his incompetence, his lying, and his cover-up on Trump?

The person who deserves an award here (perhaps a Pulitzer?) is our Phil Kerpen for his dogged pursuit of this story from the start.


2) Early Nursing Home Data Shows Vaccine Effect

Some more cheerful nursing home news. A new study from AHCA/NCAL, the nursing home trade association, found that vaccinated nursing homes experienced a 48% decline in new resident cases three weeks after their first clinic, compared to a 21% decline among non-vaccinated nursing homes located in the same county. This suggests that deaths are going to start falling fast.


Subscribe to receive our full hotline